AjaxTerm
During my day job at $BIG_MONEY I'm behind a restrictive corporate firewall and as such can't ssh to anywhere in the outside world. Which makes me sad. Step in AjaxTerm: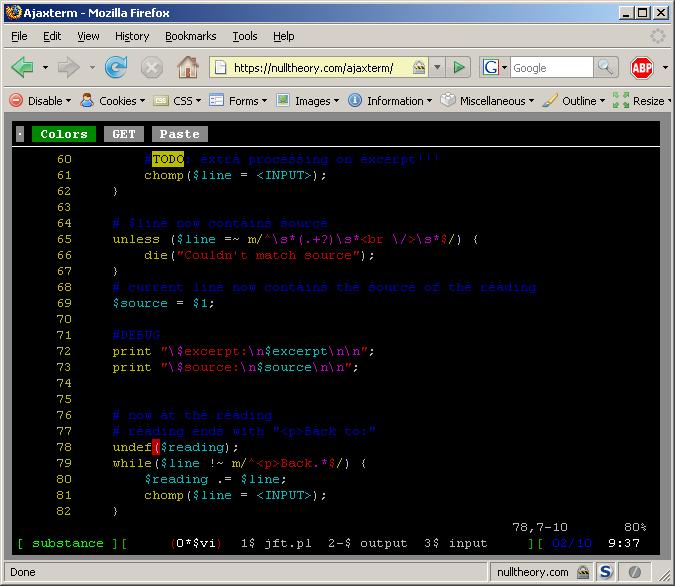 What you are seeing is a screenshot of my screen session for a project I'm working on.
Editing a Perl script with vi in my web browser, I love it!